Today, most dentists recommend dental implants to patients with damaged or broken teeth as a reliable option to restore their teeth and facial appearance
Dental health is essential for a healthy body and mind. Today's lifestyle and erratic schedule make it difficult to maintain strong and healthy teeth. At times, teeth get damaged or broken leading to unattractive facial appearance and persona. Cosmetic dentists offer a wide range of dental restoration treatments including dental implants to such people to make them look good and feel confident.
ClinicSpots, a healthcare Q and Ans portal, sought insights from Dr Kartik Poonja of Face Essentials, Vashi, Navi Mumbai, who cites, 'With dental implants, we can replace cracked or crooked teeth or their irregular shaped teeth with normal and natural-looking teeth.And give a better smile and look to the patient. Many of my cosmetic makeover patients are very happy with their new smile.'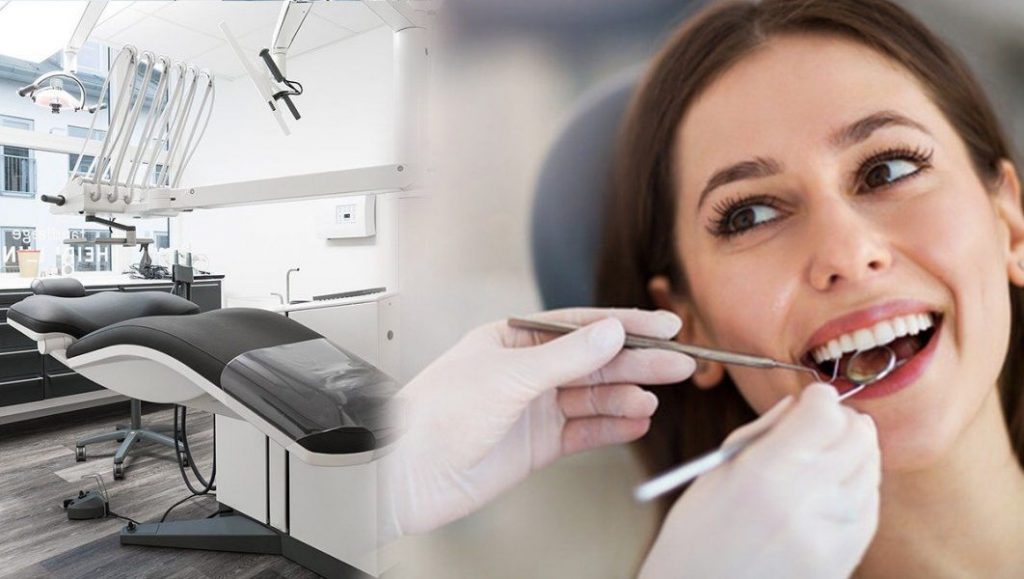 Dr Kartik, a renowned dentist in Vashi, adds the dental implants require care similar to that of dental bridges. He emphasizes that dental implants are a boon if the patients maintain their dental hygiene routine regularly. He states that the patients require to brush their teeth twice a day for a minimum of two minutes, preferably with an electric toothbrush followed by flossing in and around the collar of the implant.' He added it is equally important to visit the dentist every six months for a routine checkup and ensure the dental implants are well in place.  
Dr Kartik Poonja is an accomplished multifaceted maxillofacial surgeon with seven-plus years of hands-on experience. He is an expert in reconstructive surgery of the face, mouth, jaw, and neck with a high success rate in blepharoplasty, rhinoplasty, facelift surgery, and once orthognathic surgery, and trauma surgery.
On similar lines, Dr Jyotsna Anjankar, Periodontist and Oral Implantologist of Everest Dental Solutions, Andheri in Mumbai, states, 'Oral hygiene and dental health has been compromised a great deal. But with dental restoration procedures and dental implants, the dentists can save natural teeth from further decay or replace them with implants so that the patients can look good and eat healthily.
Dr Jyotsna expressed her concern about the poor oral health of adults as well as children, especially with regards to white spots on teeth, caries, bad breath, gum inflammation, and bleeding. Most of her patients have been treated for cavities, gum issues and so on. She also offers orthodontist treatment to adults who wish to realign their teeth for a better smile.
Dr Jyotsna Anjankar is one of the top dentists in Andheri, Mumbai and heads the Everest Dental Solutions, a state-of-the-art dental clinic. She and her team of well trained and accomplished dentists offer general dental treatments, teeth whitening, veneers, endodontic treatments, dental implants, and invisible braces, to name a few of them.
Dr. Jyotsana reiterates the importance of practicing good dental habits, especially brushing twice a day in gentle, circular motions to remove plaque for a couple of minutes.
Today, most people consume soft drinks, pastries, cookies, and candies loaded with sugars that lead to tooth decay. It is advisable to study the ingredient labels on food products and beverages and immediately clean their teeth after consuming them. The most important tip is the dentist's annual dental checkup for a thorough dental examination and suggests dental treatments if required.
Mumbai, being one of India's topmost metropolitan offers the latest cosmetic dentistry services at affordable prices. Moreover, most of the dental clinics offer a holistic dental treatment as they have a panel of treatment-specific dentist who are available on call. Hence, they are willing to focus on either a single dental issue or multiple issues at the convenience of their patients.
Apart from domestic residents even visiting medical tourists are always eager to get their teeth treated or go ahead with smile restoration along with their other scheduled medical treatment when in India.